5 Questions: Troop leader discusses food drive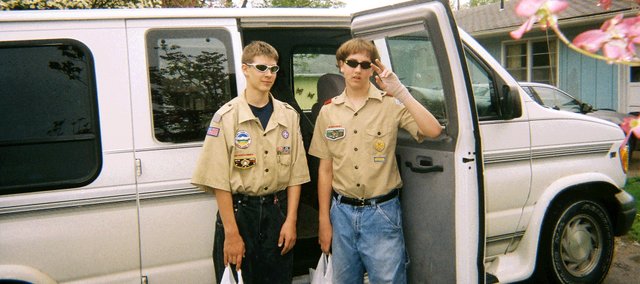 Eudora Boys Scout Troop 64 will have its annual Scouting for Food event starting Saturday. All proceeds from the food drive will go to the Eudora Food Pantry, which is sponsored by the Eudora Ministerial Alliance and maintained by the St. Paul Church of Christ, at Eighth and Church Streets.
Troop leader John Scott talked about the importance of the event.
Q: How many years has Scouting for Food been going and how did it start?
A: This annual event has been going on since 1988 when the National Boy Scout office suggested that every Scout unit participate in a nationwide community good turn. In Eudora, we asked the Girl Scouts to join us and continued to have a food drive every year.
Through the years, Eudora continued to grow, therefore in 2005 we asked the 4-H Club to help and in 2007 we asked the Eudora High School government class to help.
Q: When will bags be distributed to Eudora homes?
A: Starting on Saturday March 21, our Scouts, 4-H, and government class members will begin distributing fliers and bags to all homes and apartments in Eudora.
Q: What kind of items should people donate?
A: We're asking that citizens donate non-perishable canned or packaged food items by placing them in the bag provided or in any bag or box.
Then, we ask that the Scouting-for-Food Flier be affixed to the bag or box, or that the bag or box be marked so that we can be sure we are only taking those items meant to be donated to us. Your donation should be placed on your door step or porch for pick up prior to
9 a.m. on March 28.
Q: If someone's donation is picked up, what can they do?
A: If your donation is not picked up by noon, please call Amye Scott at
542-3510 and someone will come by and pick it up.
Q: With the recent economic downturn, how much more important is it for people to give?
A: Citizens of Eudora have always been willing to care for their friends and neighbors who need help. With the downturn in our economy, there are workers who have lost their jobs and are finding it more difficult to obtain food for their tables. Together we can help.