5 questions: Therapist touts health screenings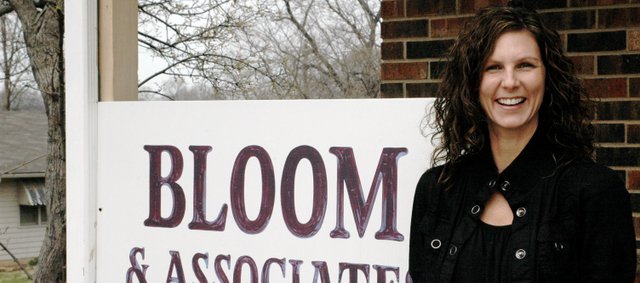 Lisa Foltz, who is a licensed physical therapist assistant with Bloom and Associates Therapy, 924 Locust St., is offering free functional health screens.
Call 542-3333 for more information.
Q: What does a health screening consist of?
A: It's basically a personalized, one-on-one session with a therapist and people can come in and talk to us about what their issues are and we can help them decide if physical therapy might be able help them.
Q: Can anyone come in for a free screening?
A: Yes, it's for everybody from kids to the older population. If a mother is at home and notices that her child isn't walking correctly or can't pull up to stand correctly, or even an older child who she sees running on the soccer field and wonders if they're running right.
For our older population, maybe it's someone who notices they just can't go out to the grocery store like they used to because they're short-winded or dizzy.
Q: How long does the typical screening take?
A: It takes about 20 minutes, just long enough for us to say, "Tell me what brought you in here today," and then screen through a range of motions, strength, balance and flexibility.
Q: Why is it important for someone to come in for a screening?
A: It's important to not just let the little things go, which is what happens a lot of times. It's a free opportunity to come in and talk to someone. And we might be able — after getting approval from your physician — to discuss ways to take care of those problems, and it might even be a one-time appointment.
If someone is motivated enough, they can continue with the exercises at home. Depending on what you're coming in for, it could be some flexibility stretches, a range of motion exercise, or a strength routine you could do on the floor while you're watching television or standing in the kitchen. A 15-minute, personalized exercise program is hugely beneficial and can improve balance and independence.
Q: What made you want to go into this field?
A: I had some back issues as a young girl and was in a brace for about nine months and had some physical therapy myself. I had a great experience with it and I've been part of this field for about 11 years in Kansas City. I started with Caroline (Bloom) because I decided that I wanted to serve the community where I live.