Neighbors: Richard Campbell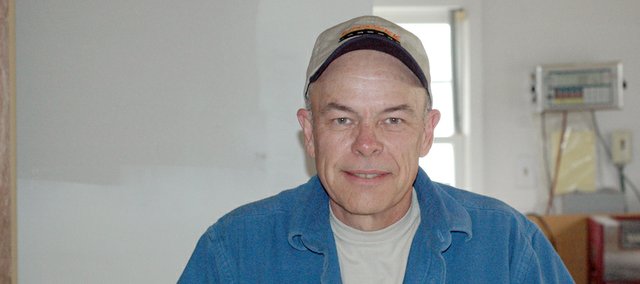 Occupation: Owner of Hi-Tech Antifreeze
Family: Wife, Janet, and children, Sam, Kelly and Max.
Q: How long have you lived in Eudora?
A: I've lived in Eudora for 27 years. We moved here because it's where my wife is from.
Q: What is the best advice you've ever been given?
A: Don't spend more than you make.
Q: What is the biggest risk you've ever taken?
A: Being in business for myself.
Q: What are three things people should know about you?
A: I do what I say, you can trust me and I'll work hard.
Q: What are three of your pet peeves?
A: People who spend more than they make, nonmergers on the highway and government telling us what to do.
Q: When you were a child, what did you want to be when you grew up?
A: I can't remember when I was real little, but later on I wanted to own real estate.
Q: What is your ideal vacation?
A: Fishing in Canada or sitting on the beach with nothing to do and nobody to bother me.
Favorite things
Song: "One for the Vine" by Genesis
Favorite movies: "Tombstone"
Book: Books by Ken Follett
Food: Steak
More like this story