Council in talks with interim city administrator candidate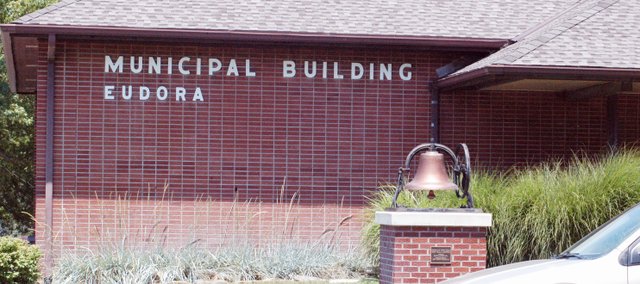 Mike Wildgen, the former city manager of Lawrence, is in negotiations to become the interim city administrator for Eudora.
The Eudora City Council at a meeting Monday night unanimously approved entering into talks Wildgen, who worked for the city of Lawrence for about 32 years, with 16 of those years as city manager.
Wildgen currently is the interim director of the Watkins Museum of History in Lawrence, which is a part-time position. He said he would like to retain his position with Watkins.
The council contacted Wildgen after Cheryl Beatty resigned her position as city administrator April 15.
Wildgen said he likely would accept the position and that the main reason he was being hired was to prepare the city's 2010 budget.
Eudora City Councilman Jeff Peterson said that budget concerns were the primary reason Wildgen was chosen but that there were other issues with which the council believed Wildgen could help the city.
"Clearly, the thing that we really need from and interim is getting through the budget process; that's by far the most important issue," Peterson said. "But we also need some help in the area of personnel issues. So, it was really a more in-depth decision."
Eudora Mayor Scott Hopson said the contract the city would offer Wildgen would request that he serve until the city found a permanent city administrator.
The council also voted unanimously to reappoint all five current department heads: Police Chief Greg Dahlem, City Clerk Donna Oleson, Parks and Recreation Director Tammy Hodges, Fire Chief Randy Ates and Public Works Director Delbert Breithaupt.
Also reappointed were city treasurer Carol Gregg, Municipal Judge Randy McCalla, planning commissioner Ken Adkinson, planning commissioner Glen Bartlett, and Board of Zoning Appeals member Gary Klotz.
Councilwoman Maria Nelson was elected council president.
The meeting ran about twice as long as is typical because several new policy changes were discussed at length and then tabled.
Hopson asked the council to start thinking about making department heads hired, not appointed, positions because of the stress they incur during city elections. He also asked that department heads not be required to live in Eudora, but rather no more than about 30 minutes away.
The Eudora Employee Relations Committee also requested changes to its mission statement and the employee handbook.
Councilman Tim Reazin asked the council to consider a no smoking policy for city parks and vehicles.
In other actions, the council:
• Tabled a decision on a $41,100 BG Consultants contract to design water treatment plant upgrades.
• Approved the use of the parking lot behind City Hall to be used for a bike show and entertainment on May 23 by DC Custom Crafted Cycles and the Downtown Eudora Business Association.
• Approved the sale of eight pagers and eight charges for a total of $560 to the Wakarusa Township Fire Department.
• Approved a $50 increase in the cost of a cereal malt beverage license. The cost now is $175 if the beverage is consumed on the premises and $125 is the beverage is sold outright.
• Approved extended hours for the brush dump. The dump now will be opened from 8 a.m. to 2 p.m. on Saturday and Sunday. It still will be open from 10 a.m. to 2 p.m. on Tuesday and Thursday.
• Approved a fireworks invoice for the Fourth of July display at a cost of $5,000.