Neighbors: Chase Brecheisen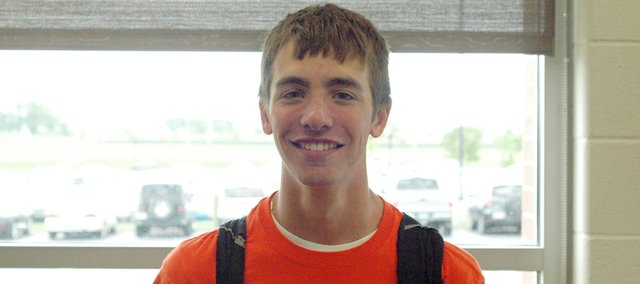 Senior, Eudora High School
Q: How long have you lived in Eudora?
A: My whole life.
Q: What is the best advice you've ever been given?
A: My dad always tells me to try new ideas.
Q: What are three things people should know about you?
A: I'm a laid back guy, I love art and hanging out with my friends.
Q: When you were a child, what did you want to be when you grew up?
A: A professional baseball player. Now I'm going to KU to get a degree in engineering.
Q: What is your ideal vacation?
A: Go to a beach and just relax.
Favorite things
Song: I don't really have one
Favorite movies: "300" and "X-men Origins: Wolverine"
Book: "The Count of Monte Cristo" by Alexandre Dumas
Food: Burritos