Neighbors: Rose Balluch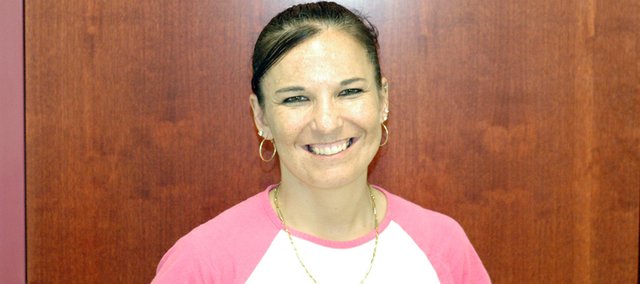 Occupation: Director of Eudora after school program
Family: Husband, Don, and children, Tyson, Kevin, Tanessa, Kelsey, Tierra, Kourtney
Q: How long have you lived in Eudora and what brought you here?
A: We've lived here four years because and we came here to take care of my sick father.
Q: What is the best advice you've ever been given?
A: Don't give up.
Q: What is the biggest risk you've ever taken?
A: One time I drove by myself with six kids to Disneyworld.
Q: What are three things people should know about you?
A: I love kids, I'm a happy person and I like to help other people.
Q: What are three of your pet peeves?
A: Lazy people, people who give up easily and children who don't have respect.
Q: When you were a child, what did you want to be when you grew up?
A: A teacher or a veterinarian.
Q: What is your ideal vacation?
A: Just anyplace with my family.
Favorite things
Song: "Something to Talk About" by Bonnie Raitt
Last good movie you saw: "Twilight"
Food: Chicken tortilla soup