Neighbors: Omar Ramirez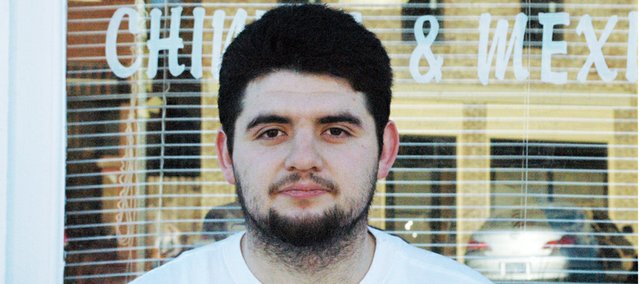 Occupation: Manager, Jasmin Restaurant
Family: Wife and two sons
Q: What is the best advice you've ever been given?
A: Follow your own path because if you follow someone else and they're in a rut, then you end up in a rut, too.
Q: What are three things people should know about you?
A: I like to eat at Mexican restaurants, I like playing with my sons, and I'm a big fan of cars.
Q: When you were a child, what did you want to be when you grew up?
A: At first my dream was to come to the U.S., but once I was here I wanted to be an astronaut.
Q: What is your ideal vacation?
A: Going home to Mexico to relax
Favorite things
Song: "Para Que Seas Feliz" by
Conjunto Atardecer
Favorite movie: "Born in East L.A."
Book: "Inferno" by Dante Alighieri
Food: Mexican food or Jasmin's general's chicken