City mulls septic treatment facility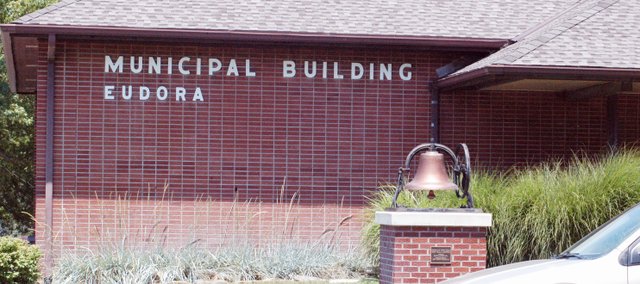 The city of Eudora is investigating the construction of a septic service facility.
Honey Bee Septic Service owner Richard Hird is proposing the facility.
Hird has owned and operated Honey Bee in Lawrence for about 16 years and is licensed by Douglas County to pump septic tanks and commercial grease traps. Hird said the EPA as well as KDHE also regulate his work.
The facility, which would be located at 426 W. Seventh St. adjacent to Eudora's wastewater treatment plant, would serve as a pretreatment plant for sludge removed from residential septic tanks.
The sludge would be pretreated in order to separate sludge from water. The water would go to Eudora's wastewater facility and Honey Bee would take the sludge away to a landfill.
Rates in Lawrence have steadily been rising, and consultants with the National Association of Wastewater Transporters informed Hird Eudora was an underserved area.
While Eudora City Administrator John Harrenstein doesn't object to the idea of pretreating sludge, he said he was more concerned about Hird's disposal of commercial grease.
In October, Harrenstein toured a facility in Iowa similar to the one Hird would build.
In a memo to the Eudora City Council, Harrenstein said the facility was not as visually pleasing as the one Hird wants to build. However, based on discussion with the facility's staff, there was "some concern that the dewatering process proposed by Honey Bee septic may not be the most appropriate method of treating grease waste."
He also said a biofilter should be used to mitigate any septic odor.
Harrenstein said if the planning commission and city council approved the construction of the plant, he would like to see how the first six or so months went before allowing treatment of commercial waste.
Eudora City Council President Maria Nelson said it was too early in the process to say if she thought the council was for or against the facility.
"It's a big decision and the whole council is taking it pretty seriously," she said. "The staff has gone to a great extent researching it for us, even visiting a plant in Des Moines. I won't say that it's favorable or unfavorable and we need a lot of information before we make that decision."
Nelson also noted the plant could provide a better way for the city to clean its sludge, but she was worried about truck traffic.
"One of the things we're looking at is whether having him here is going to be profitable for the city," Nelson said "The city needs to be able to make money on it."
Harrenstein said that thus far, Hird had been nothing but professional and easy to deal with.
"I don't have to do what I'm doing, but someone has to do it and do a good job of it," Hird said of his business. "I care about how it's done."
The planning commission already has rezoned the area, and the council has waived a need for sidewalks to be built for the plant.
The Council likely would see a preliminary plat in early December and then a final plat could go before planning commission in early 2010.