Former missionary starting new church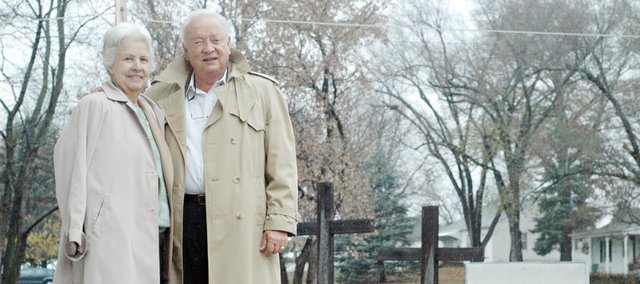 Harry Patterson talks about his past and it sounds like an a cappella version of Johnny Cash's "I've Been Everywhere."
He graduated from De Soto High School, lived in California, served in the Korean War, earned a master's degree in counseling from Dallas Baptist University, and for the last 12 years was a missionary in India where he founded four churches.
He and his wife, Thelma, have added Eudora to the list of places they call home.
The two are starting the People's Bible Church, which will have its first service at 10:30 a.m. Sunday at 1103 Main St.
Patterson said he had spent the last year or so in Denton, Texas, trying to decide what to do with his life when he found the property, which formerly housed the Eudora Baptist Church, listed on the Internet.
The church will be nondenominational and will center on in-depth teaching of the Bible.
"I've been a Baptist, and I've been a Pentecostal, but today I'm just preaching the word," Patterson said. "The ministry will be teaching, and all people are invited. "
Patterson said he will start with just the Sunday services, but in the future might have a Sunday night service and likely will offer a study of some sort during the week.

Though he said the idea of being unknown in the town where he is starting a church is daunting, he's been in worse situations that had a positive outcome.
"I went to India unknown and things happened," Patterson said. "I've had to sleep on the ground and eat dirty rice and be eaten up by mosquitoes — things God took me through and put me where I am, which is pretty humbling.
"These were instances where the Lord met me where I was, and that's what's got to happen here and that makes me relaxed."