Neighbors: Paul Walrod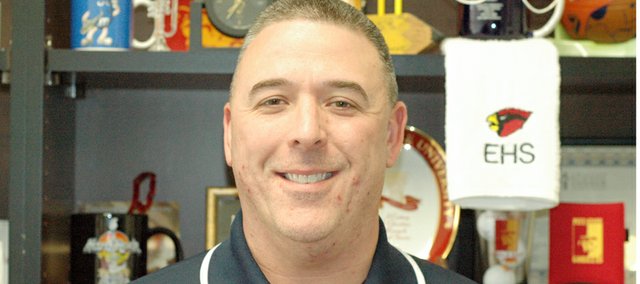 Occupation: Guidance counselor, Eudora High School
Q: How long have you lived in Eudora?
A: 5 years.
Q: What is the best advice you've ever been given?
A: I guess the golden rule: Treat others as you'd want to be treated.
Q: What is the biggest risk you've ever taken?
A: I guess moving here to become a counselor, or the financial risk my wife and I have taken in adopting internationally. It's kind of a toss up.
Q: What are three things people should know about you?
A: I stay until the job is done, I love being in education and I'm a professional singer.
Q: What are three of your pet peeves?
A: People who interrupt instead of listening, people who don't use their turn signals and people who won't offer to help others
Q: When you were a child, what did you want to be when you grew up?
A: I wanted to be a musician.
Q: What is your ideal vacation?
A: Anywhere with my family away from home and no scheduled duties
Favorite things
Song: Any good men's a cappella music
Favorite movie: "Far and Away" or any Marvel comic book superhero movie

Favorite Book: "A Child Called It" series by Dave Pelzer
Food: Chinese food or prime rib