Neighbors: Amanda Herrmann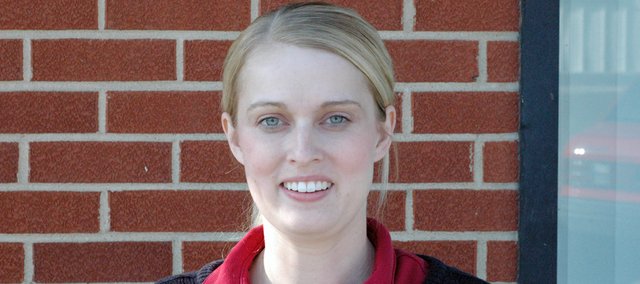 Occupation: Owner and director of Amanda's Dance Academy
Family: Husband, Jeff

Q: How long have you lived in Eudora?
A: Three years
Q: What is the best advice you've ever been given?
A: Do what you love, and you'll never work a day in your life.
Q: What is the biggest risk you've ever taken?
A: Definitely opening my own dance studio
Q: What are three things people should know about you?
A: I love spending time with my family and friends, I love watching KU sports and I love teaching.
Q: When you were a child, what did you want to be when you grew up?
A: I wanted to be a teacher.
Q: What is your ideal vacation?
A: Going someplace warm, perhaps a beach, and just getting to be lazy
Favorite things
Song: I love oldies music like the Beatles and Elvis Presley
Favorite Book: The "Harry Potter" series
Food: Pizza