5 questions: City building, electric and fire codes to be updated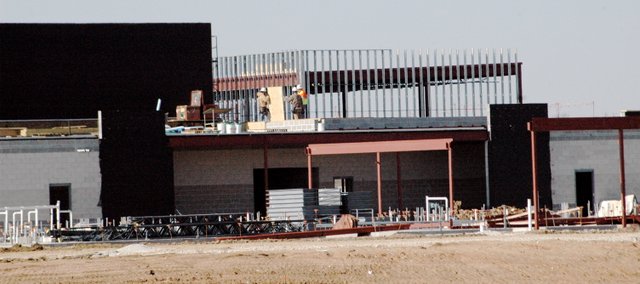 Eudora City Administrator John Harrenstein at a meeting Monday told the Eudora City Council he and codes administrator Curt Baughman would begin to update not only the city's building code, but also the electric and fire codes.
Construction in the city currently is being regulated by codes from 1994.
Baughman discussed the changes and the need for improvements to resident safety.
Q: The codes had been in this condition for so long, so what/who brought up the need to change the codes?
A: I brought this to the city council's attention when I first came here when I saw they were using uniform building codes from 1994, so it was clear that it needed an update.
Q: Is there any revenue that could be generated from the changes?
A: Yes, because valuation differs between 1994 and 2006 and that dictates the permit fees, but the primary purpose of changing the codes is the safety of the residents of Eudora.
Q: What other possible changes could come about as a result of the updated codes?
A: The result of these changes is going to be a safer city for residents and business owners, and standards that reflect the contemporary standards adhered to by the professional builders.
Q: How will this change the building process for builders and the codes administrator?
A: Most of the builders adhere to 2006 codes, so it shouldn't be an adverse change for builders. And this is going to allow the codes administrator to enforce issues that could be safety concerns for residents.
Q: What is the timeline for the codes to change?
A: The codes will be submitted for council review and adoption at the next council meeting (Oct. 26) and should be ready for implementation by Jan.1, 2009.