Neighbors: Kaye Spitzli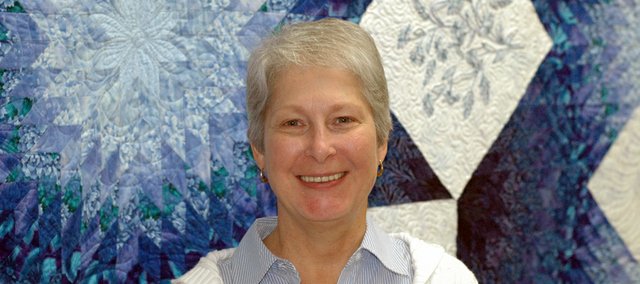 Occupation: Co-owner, Quilting Bits and Pieces and author of quilt books
Q: How long have you lived in Eudora?
A: Off and on for most of my life.
Q: What is the best advice you've ever been given?
A: Read God's word the first thing every day.
Q: What is the biggest risk you've ever taken?
A: Going to Colombia with my children when my husband and I were Bible translators
Q: What are three things people should know about you?
A: I love quilting, family is very important to me, and I like history
Q: When you were a child, what did you want to be when you grew up?
A: I wanted to be a mom
Q: What is your ideal vacation?
A: I like to visit my daughter in Florida. I like the mountains and I like the beach; I like roadtrips.
Favorite things
Song: "And Can it Be " by
Charles Wesley
Favorite movie: I'm not a movie person
Book: "The Yada Yada Prayer Group" series by Neta Johnson
Food: A good steak