Espinosa qualifies for second state cross country meet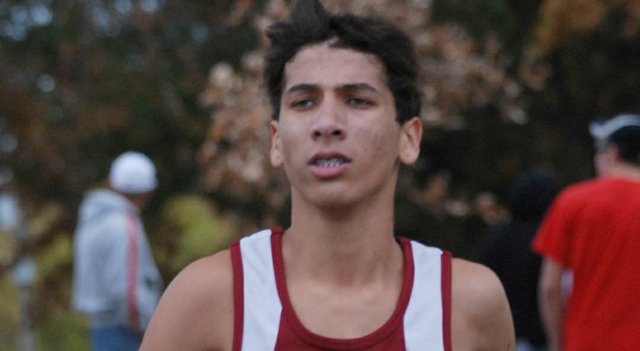 Ivan Espinoza advanced to his second state cross country meet in as many years at the regional meet Saturday in Bonner Springs after he turned in an 18:05, which was good enough for 17th overall.
The state meet at Wamego is the only competition remaining this year for Espinoza, and cross country coach Paul Boone said he expected his lone state qualifier to perform.
"I think he'll do well," he said. "He's a guy that can develop a race strategy that really works for him. So we'll kind of work on it this week. He's got a shot at being in the top 20."
Espinoza led the boys team in Bonner Springs to a sixth-place finish. Kyle Snow and Timothy Borger rounded out the Cardinals' top three with times of 18:35 and 19:12, respectively.

"I was pleased with the guys," Boone said. "They were only two points out of fifth place behind Louisburg."
De Soto won the boys regional and Baldwin finished runner up.
The girls didn't fare quite as well, but an illness prevented Boone from fielding a full squad.

"Our girls ran all right," he said. "Our first finisher was 35th, and we had a girl unable to run. If we had all of our girls running we might have finished a little higher."
Kaya Riemann (18:10), Molly Burton (18:43) and Fernanda Garcia (18:58) were the top three runners for the girls.
Overall, Boone said he was pleased with how the season finished.
"On the boys' side, we really had some guys come along nicely," he said. "We had one athlete get his appendix taken out, and he would have been our third runner. But I thought it was a strong season."
And Boone said, all things considered, the girls had a successful season even though it ended short of state.
"On the girls side, we did about as well as I anticipated we would," he said. "Just being able to stay healthy, come in the season in good shape, and stay healthy throughout, those things are really critical."