Neighbors: Dave Durkin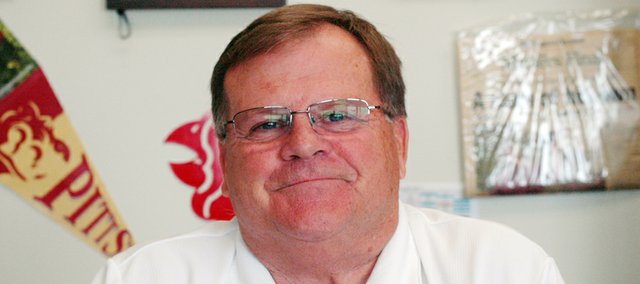 Occupation: Activity director at Eudora High School
Family: Wife, one son and one daughter
Q: How long have you lived in Eudora and what brought you here?
A: I've lived here on and off since 1956. I moved back to teach in 1972.
Q: What is the best advice you've ever been given?
A: Anything worth doing is worth doing your best.
Q: What is the biggest risk you've ever taken?
A: Retiring at the end of this year.
Q: What are three things people should know about you?
A: I'm a graduate of Eudora High School, I'm passionate about the schools and their activities, and I'm retiring at the end of the year.
Q: What are three of your pet peeves?
A: People who don't take care of themselves, people who don't give their best effort and people who are impatient.
Q: When you were a child, what did you want to be when you grew up?
A: A professional baseball player
Q: What is your ideal vacation?
A: On the beach in Maui, kicking back and doing nothing
Favorite things
Song: "YMCA" because of the crowd participation
Last good movie you saw: "State of Play"
Book: Anything by Grisham or Baldacci
Food: Mexican food