USD

491 continues to grow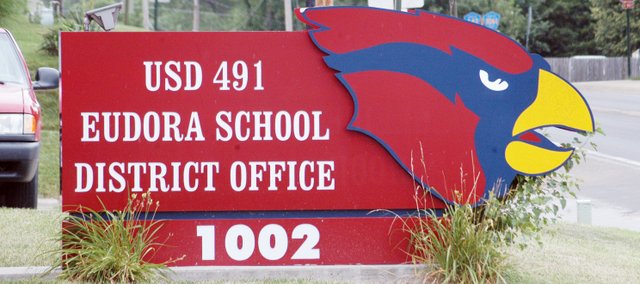 Eudora USD 491 announced Monday that full-time equivalent enrollment numbers were higher than it had estimated, making it 19 straight years that enrollment in Eudora has increased.
"Yet again, our district is showing signs of healthy growth," said Superintendent of Schools Don Grosdidier. "These numbers confirm projections for our budget and for facilities planning and further underline the need for the bond projects that were completed this fall and those underway for next fall."
The FTE for the 2009-2010 school year is 1441.4. The district had budgeted for 1,437 students, or an increase of about 40 students from last year's total of 1397.1.
The actual total number of students in the district is 1527.7, up 44.7 from last year's count of 1483.
Building head counts were Eudora West Early Childhood Family Center, 159 students; Eudora Elementary School, 574.2; Eudora Middle School, 314; Eudora High School, 445.5; and Nottingham Community Learning Center, 35.
The totals for this school year are preliminary and will be made final after they are audited by the state later this fall.
Decimal figures in head count can occur when a home school student attends a district school for part of the day to participate in selected courses.
The district had been basing its estimates on reports from RSP Associates. However, the firm's contract wasn't renewed this year as a result of
budget cuts.
FTE estimates this year were culled from past trends.
FTE numbers do not reflect the actual number of students enrolled in Eudora schools, as they are produced by various formulas and factors such as the number of hours of attendance and types of supplemental services a student might receive. For instance, kindergartners count as just half of a student.
The state pays the district $4,280 per student, so the district now has about $17,120 more than it budgeted.
The district also saw its population of students receiving free and reduced meals increase by about 20 percent to 494, which is up by 45 compared to last year's total of 449.