Cards top Panthers 48-27 on Senior Night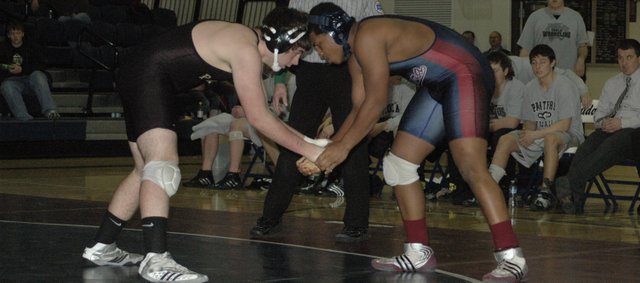 The Eudora wrestling team sent its seniors out in style with a 48-27 victory over Paola Thursday at Eudora.
Seniors Cody Salzman (112), Thomas McLees (119) and Dalton Hladky (145) all recorded wins for the Cardinals.
Eudora led 30-27 heading into the 171-pound match, but Lucas Becker, Landon Walrod (189), Boomer Mays (215) and Caleb Clayton-Molby (285) won the final four matches of the night to enable the blowout victory.
"We went out there and competed and were able to get some wins in some spots," coach Jason Tharp said. "It was a positive night. It was a step in the right direction, that's for sure. It's good momentum heading into league and regionals."
Regionals begin at 9 a.m. Saturday at Eudora.