Council moves forward with water plant upgrades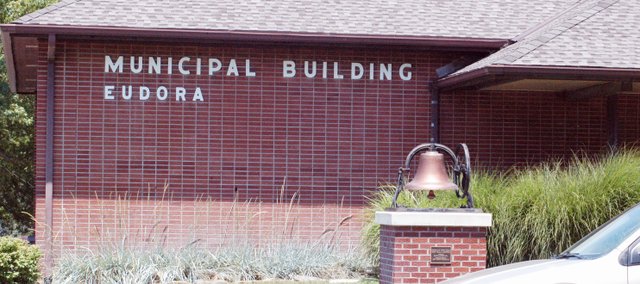 The plan to improve water quality in Eudora is progressing as the Eudora City Council at a meeting Monday unanimously approved a design contract for upgrades to the city's water plant.
Councilman Fred Stewart was absent.
The designs, which will not exceed a cost of $25,287, will be done by engineering firm BG Consultants and will go toward the total project cost of $260,000.
The project should allow the city to regulate the amount of lime in the city's drinking water.
The project has been in the works for close to three years
"This is what I consider the first step in addressing one of the largest public policy concerns that Eudora has, which is the quality of the water," City Administrator John Harrenstein said.
The city will establish 10 to 12 sites in the community where it will test the water at the tap before and after the upgrades.
"We have asked the community to put forth considerable resources to accomplish this," Harrenstein told the council. "It's up to us to prove to them that what we decided to do will make a difference."
In other actions, the council:
• Discussed snow removal practices and the possibility of a snow route where no parking would be allowed, as well as possible changes to the manner by which citizens are able to contact the city regarding plowing. The council also wants to further discuss city code regarding the clearing of snow from sidewalks.
Harrenstein will bring recommendations to the council at a future meeting.
• Discussed the Eudora Police Department's end of the year report. The department had about 1,300 more calls this year than it did last year.
• Heard from Harrenstein about Biking Across Kansas, an annual biking tour taking place June 4 through 12.
Eudora has been chosen as a host city for the event, which will bring an estimated 850 cyclists through the city on June 11.