Neighbors: Tracy Trefz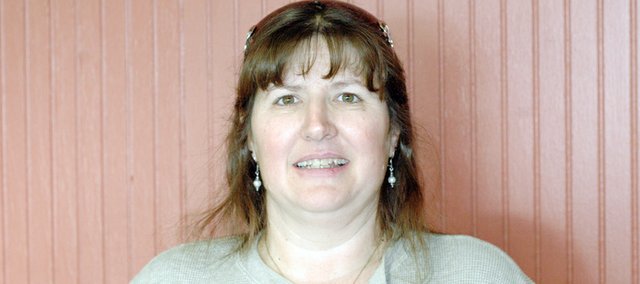 Occupation: Owner and operator or Cutter's Smokehouse
Family: Husband and five children
Q: How long have you lived in Eudora?
A: Off and on for most of my life
Q: What is the best advice you've ever been given?
A: My parents told me to be a person of your word.
Q: What are three things people should know about you?
A: I love music, horses and my family.
Q: What are three pet peeves?
A: When people play loud music in their car, rude drivers and people who don't do what they say they'll do
Q: When you were a child, what did you want to be when you grew up?
A: A singer
Q: What is your ideal vacation?
A: Anywhere, even at home, where I can just relax ad spend time with my family
Favorite things
Favorite song: "It is Well With My Soul
Favorite movie: "Bringing Up Baby"
Book: The Bible
Food: Boneless ribs from Cutter's, or prime rib