5 Questions: Natural resources meeting is Tuesday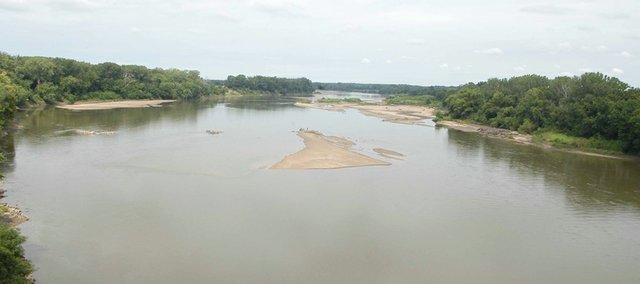 Sherry Davis, the project coordinator for the Healthy Ecosystems-Healthy Communities program, will meet with Eudora citizens at 10 a.m. Tuesday at the Eudora Community Building, 1630 Elm Street
Davis talked about how the program works.
Q: What is the main function of the HEHC program and when was it formed?
A: The primary goal of the HEHC program is to help communities protect their local water quality through public education and implementation of a community-based water quality project.
Q: Why is this program important to communities like Eudora?
A: Natural resource planning is a way for communities to ensure that the natural assets in the community, such as local lakes, rivers, wildlife and native plant systems, will be around for them to enjoy. If planned for adequately, they will continue to be assets for the community for future generations. Especially in communities such as Eudora, where growth is eminent, the community needs to identify those assets—open spaces, public access to a river or a lake — in order to prevent it being lost as the community experiences growth.
Q: Is Eudora already part of the program?
A: Eudora has not been accepted in the program. The program must be supported by at least 10 or 12 people who will take an active role in and commit to helping organize and promote public meetings, participate in the natural resource assessments, report their findings in a public meeting, and be willing to participate in the implementation of the water quality projects or activities funded by the mini-grant to promote public education and awareness of water quality. Each community participating in the HEHC program receives funds to support their public meetings.
Q: Once goals are decided, how are they accomplished?
A: The community will choose what projects they want to complete with the water quality mini-grant and will have to complete those projects within two years of starting the process.The other goals and plans the community decides on can be implemented in several ways including working with the city or identifying other ways to acquire funding.
Q: What kind of funding do they receive?
A: Communities accepted into the HEHC program, receive a $5,000 water quality grant and $1,500 to promote and conduct public meetings.