Crews battle house fire in Eudora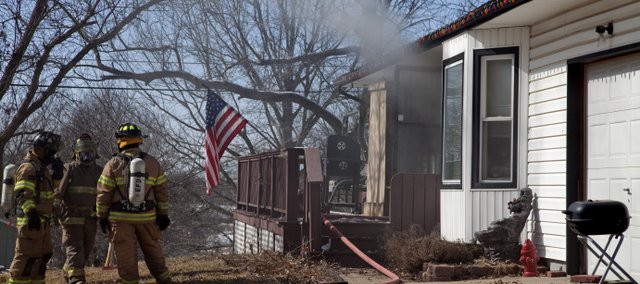 Firefighters from Eudora Fire Department and Eudora and Wakarusa township fire departments have contained a house fire at 1037 Cherry Street in Eudora.
Eudora interim Fire Chief Chris Moore reported the fire at the one-story wood-frame home of Robert and Anita Musick was contained about 2 p.m.
Moore said no one was at home when the fire started. However, three people arrived at the home soon after neighbors reported the fire and entered the structure to retrieve valuables.
Everyone is safe, but one person was treated at the scene for smoke inhalation. Moore said a firefighter was treated at the scene for exhaustion