Council examines nuisance codes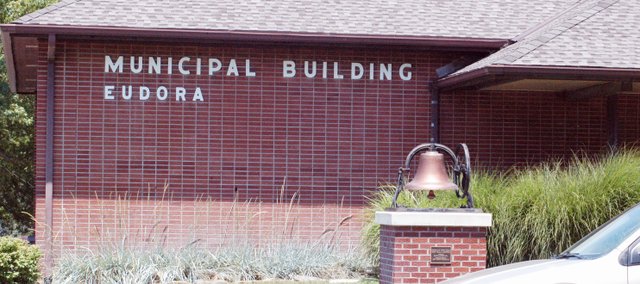 After setting a public hearing to recognize a dilapidated mobile home as a public nuisance, the Eudora City Council at a meeting Monday began discussing how to refine the process of cleaning up such properties.
The current codes state a neighbor has to complain about the property for the process to begin. Then, the codes administrator submits the complaint; a hearing is scheduled about one month later in order to give enough time for the city to publish a public notice.
The hearing then occurs and a timeframe is determined for the property owner to rectify the stated issues. If the property owner doesn't do that, the city can repair, raze and remove the nuisance.
The council agreed the current code and process do not have enough teeth behind them.
Furthermore, the codes administrator is unable to give citations to property owners. Codes administrators in Olathe, Overland Park, Lawrence and De Soto are able to give citations to property owners.
Eudora City Council President Maria Nelson, Eudora City Administrator John Harrenstein and Eudora Codes Administrator Curt Baumann toured various properties last week, which Nelson said was an eye-opening experience and highlighted the need to improve the code.
There are about 15 to 20 properties in the city that were seen as public nuisances.
Nelson said many of the homes they saw had large trash items in the front yards despite the fact the city provides free large-item trash removal during the first week of the month.
Mayor Scott Hopson also noted that it's difficult to try to attract businesses and people to the community when some of the offending properties exist on main roads. He also said he didn't like "putting neighbors in a bad place" by having them be responsible for making complaints.
Nelson surmised property owners likely faced difficulty in trying to sell a home located near any of the properties in question.
Councilman Bill Whitten said he knew firsthand of such an occurrence, as he once had to fix the house next to him for free just to get his own home to sell.
Hopson also said local real estate agents have approached him about such instances.
"A story like that falls back on us in some ways because it's our code and it's our job to enforce the code we've got and to decide as a city and a city council what type of a city we want to have," Nelson said. "Do we want to have one where people clean up their yards, or do we want to be one where people just do what they want?
"We used to be that way, but we're trying to inch in the other direction and this is a huge part of it."
Hopson and councilman Jeff Peterson also said the issue was about safety, as well as aesthetics.
The council hoped future processes wouldn't lead to evictions.
"I'm talking about getting things cleaned up," Nelson said. "Forcing people out of their homes is hopefully something so far down the list of steps."
Whitten said the city also could look into finding volunteer groups that could help residents who are physically and or financially unable to clean their property.
Harrenstein said he and Baumann would begin crafting an ordinance and would report back to the council within about a month.
"We've got several resources in our reach, so we can craft something and achieve what you're looking for," Harrenstein told the council.