City Council candidate count at 4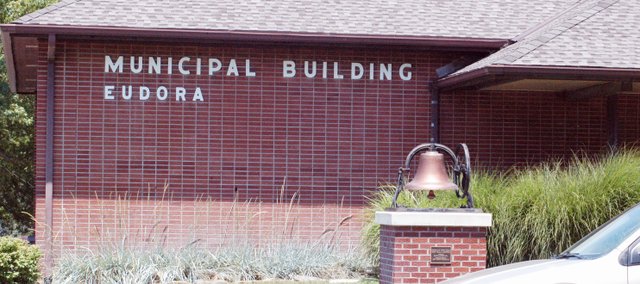 Four Eudora residents have applied to replace Fred Stewart on the City Council.
It's expected that Mayor Scott Hopson will recommend one of the four candidates — Jean Farmer, John Fiore, Ruth Hughs and Glenn Weld Jr. — at the April 12 council meeting.

"They all have strong points in different areas," Hopson said about the candidates to replace Stewart, who resigned last month because of health issues. Stewart's replacement will serve until the next city election, which will be in spring 2011.
Here's a look at the candidates:
• Jean Farmer is a longtime local resident who is employed by Casey's in Eudora. She's also a Eudora school crossing guard.
• John Fiore is a former president of the Eudora Chamber of Commerce. Fiore, who will receive his master of business administration degree in June, is employed by Sunflower Broadband as a business services manager.
• Ruth Hughs, who has been a Eudora resident since 1972, is a retired third-grade teacher at Eudora Elementary School. Hughs now serves as a part-time mentored teacher for the district. She formerly served on the Eudora Visioning 2020 committee and hopes to extend her community involvement with a position on the council.
• Glenn Weld Jr. is a student at Mid-America Nazarene University in Olathe, where he is majoring in organizational leadership. Weld is a former employee of C-Hawkk Construction in Eudora, a company that manufactures and distributes barricades.