What do you think should be done about the deer in Shawnee Mission Park?
March 18, 2009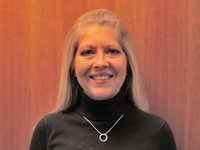 Cathy Boch ( in Shawnee) says...

Deer are beautiful and gentle, although over population causes many concerns. Food supply and public safety risks are a couple of these. Hunting could provide food for shelters and community services helping to feed homeless and some in our own community that need help.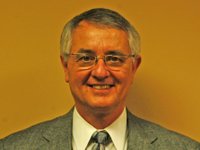 Leon Logan ( in Shawnee) says...

I am in favor an open season in order to minimize the herd of deer in the park. The deer are dangerous to traffic in the area, they destroy landscaping not only in the park, but in neighborhoods nearby, and most important, they are a health threat to people who are in the area. Deer are carriers of ticks, which transmit Lyme disease and therefore are dangerous to people who go to the park. I live in a neighborhood near the park, and we have noticed a significant increase in the number of deer in our neighborhood and in our yard. It isn't unusual for us to come home at night and find from 3 to 7 deer enjoying our landscaping. We have been fortunate and have not hit one of the deer with our car, but we frequently see them run across the road in front of us. I believe that the increase in the deer in our neighborhood is directly related to the number of deer in the park. As they run out of food in the park, they leave that area and go into surrounding neighborhoods. The hunters, whether bow or rifle, would enjoy an opportunity to hunt these deer, and it wouldn't cost the taxpayers anything. It is a win-win solution for everyone.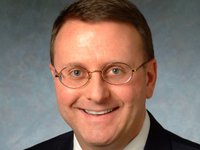 Tom Martin ( in Shawnee) says...

I believe that the County should allow limited hunting in the park as a way to manage the deer population. Hunters could purchase a special permit that would allow them to hunt during a certain period of time. You would want to develop the program in a way to ensure the safety of everyone involved, both hunter and park guest.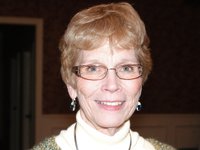 Jean Nelson ( in Shawnee) says...

Public officials charged with protecting the welfare of this community should in a timely manner make and implement a decision to reduce the deer population in Shawnee Mission Park. To their credit, the Johnson County Park Board has a committee studying the problem, but it is not scheduled to recommend solutions until April, for the Board to make a decision on in May. Meanwhile, a House Bill proposing bow hunting as a solution sits in committee. Are these officials more adept at passing the buck than solving the problem?"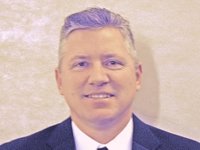 David Fabac ( in Shawnee) says...

I would be in favor of a controlled hunt to thin the herd. If you can limit it to a selected number of experienced bow hunters, it could be done somewhat discretely which would help minimize the psychological impact on the community. It's also a safe and economic way of addressing a growing problem.