What worries you about the swine flu outbreak?
May 7, 2009
Bryan Smith (Edwardsville Planning Commission member in ) says...

I am not concerned with the swine flu itself. My concern is that the public has overfed on the media hype and lost the ability to give this issue the proper perspective.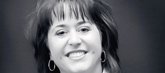 Melanie Morris (Basehor First State Bank and Trust manager and Chamber of Commerce secretary in ) says...

What worries me about the swine flu is we don't know how quickly it will spread, how much to worry and what effect it will have on the economy.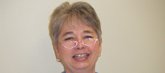 Vickey Long (Basehor Community Library children's librarian in ) says...

My greatest worry is the media. Reporting information that frightens the public is not helpful. Keep to the facts: What are the symptoms, and what can we do to minimize catching the flu?