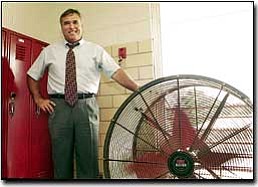 This time of year, the building problems at Eudora Middle School
are more than just a lot of hot air. Principal Dale Sample shows
one of the many fans used to cool a building that has no air
conditioning. As a result, the doors remain open, which creates a
student-safety issue.