J.Ramirez knew he needed a gimmick. Painting his new restaurant
bright blue was just what he had in mind.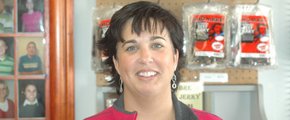 As much as I hate government interfering with our lives, I love the smoking ban. Going out in Lawrence is so nice without smelling cigarette smoke at your table while eating.
— Roberta Lehmann