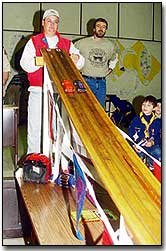 Jackie Hosey/The Eudora News
February 1, 2001
Rick Palmer lets a pair of cars go down the ramp at the Pinewood
Derby Saturday morning at Nottingham Elementary.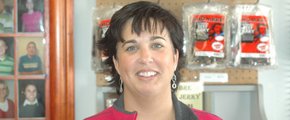 As much as I hate government interfering with our lives, I love the smoking ban. Going out in Lawrence is so nice without smelling cigarette smoke at your table while eating.
— Roberta Lehmann