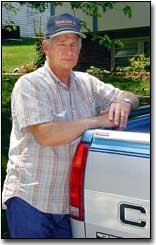 Eudora City Superintendent Bill Harlow was reinstated May 31 after
the council eliminated the position at a May 10 meeting.

Stories this photo appears in:
2000 in review a community gets involved Last week, The Eudora News began a look back at the top 10 stories of 2000. This week, we conclude by reviewing the top five.