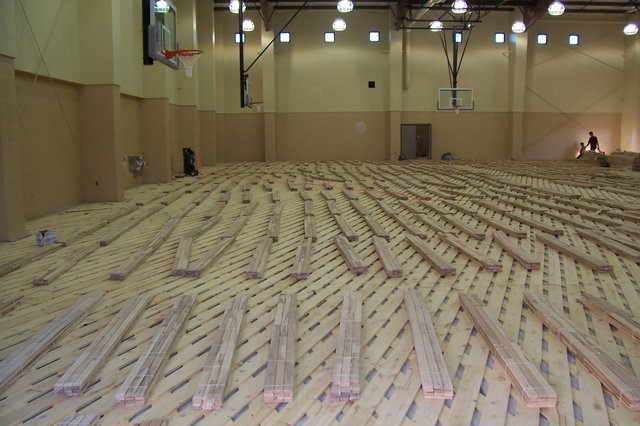 Crews work during November 2007 on the gymnasium floor of the Eudora Community Center. Vanum Construction Company alleges it still is owed more than $120,000 for its work on the aquatic and community centers.
Stories this photo appears in:
Lawyers for the city of Eudora on Friday will have their first meeting with the arbitrator in lawsuit with Vanum Construction. Vanum sued Eudora in October, alleging it is owed $120,845.18 by the city for work done on the Eudora Aquatic and Community Center in 2007.
The city of Eudora found itself embroiled in another lawsuit after Vanum Construction Company sued the city Oct. 22.