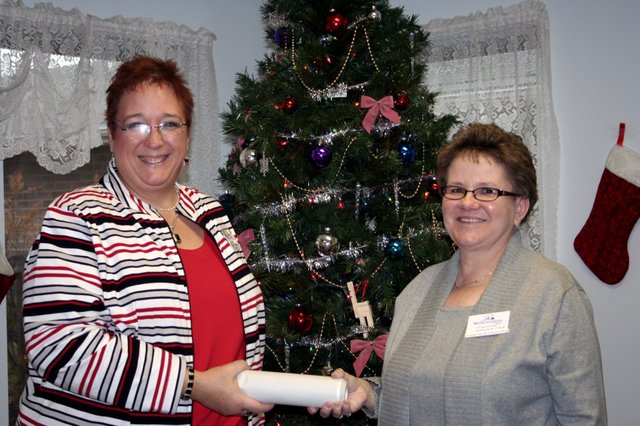 Former Medicalodges, Eudora administrator Tami Klinedinst handed over the reigns of the facility on Dec. 1 to Donna Fox. Klinedinst will stay on with the company in a corporate capacity.
Stories this photo appears in:

Leadership at Medicalodges, Eudora has changed, but the ideals behind the culture change that began earlier this year still are in place. As of Dec. 1, facility administrator Tami Klinedinst took over marketing and new program development at the corporate level for Coffeyville-based Medicalodges. The new administrator for the assisted living facility is Donna Fox.