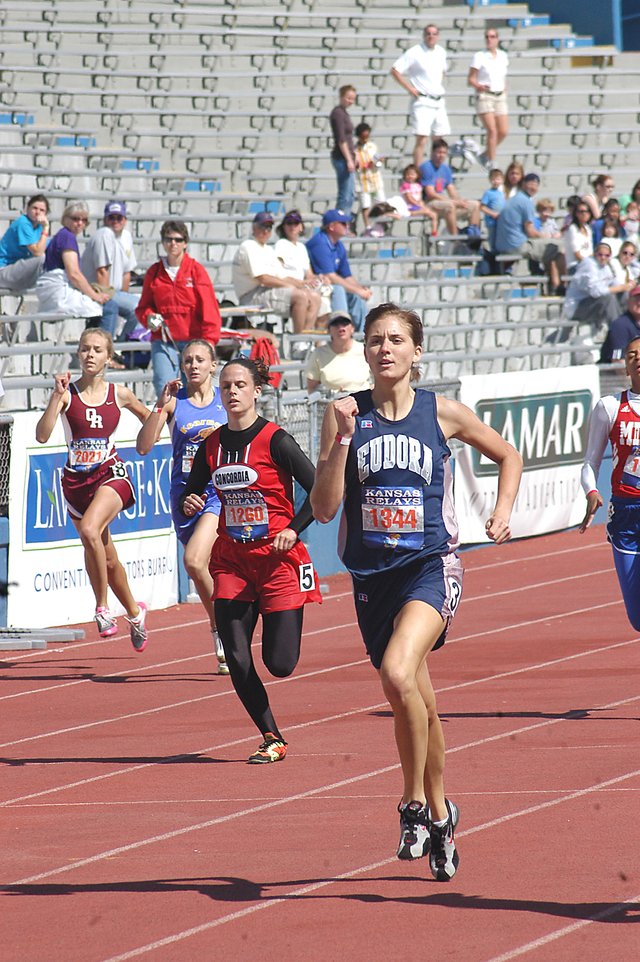 Megan Ballock was forced to take a medical redshirt during the cross country season after completing the track season at Pittsburg State University. Ballock battled a stress fracture and iron deficiency problems, but enters the 2008-09 year with optimism about getting back to full strength.
Stories this photo appears in:

Ballock battles injury in sophomore year at Pitt
As a Cardinal, Megan Ballock seldom faced a challenge she didn't overcome. An All-State athlete on the track and the cross country course, Ballock pushed herself to be the best and punished any opponents who tried to get in her way. As a member of the Pittsburg State University track and cross country teams, the course has steered Ballock in a different direction.