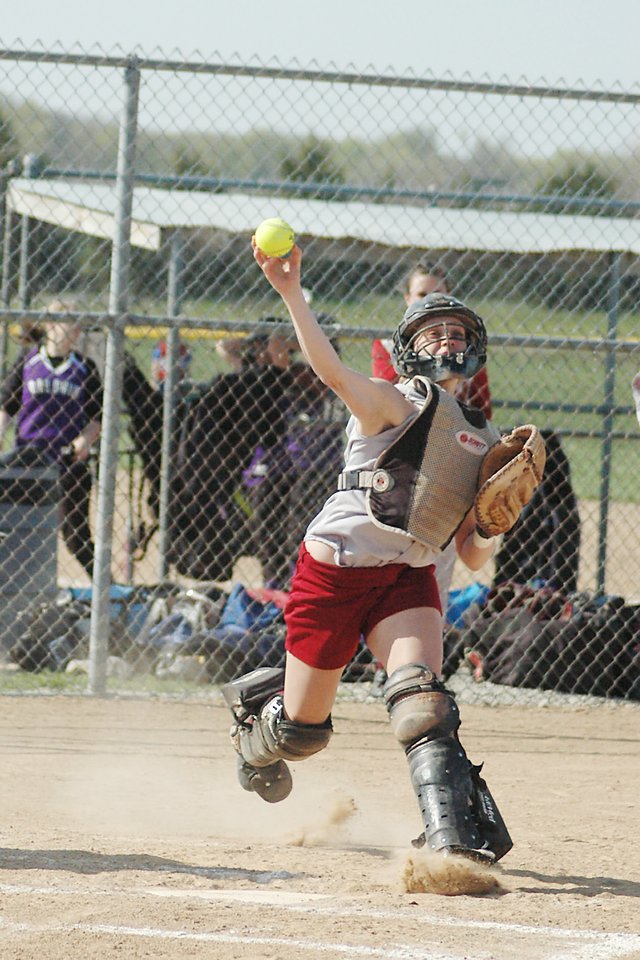 Sophomore Evan Folks attempts to pick a runner off first. Folks, an all-league selection a year ago, was a leader for the Eudora team this year and will be counted on heavily again next year.
Stories this photo appears in:

Inconsistencies plague Eudora softball team one year after second place finish at state
The goal of winning championships will never change, but after a disappointing season that saw it exit in the first round of regionals, Eudora's softball team will have to replace five members off this year's 11-9 team to live up to the Cardinals' expectations.