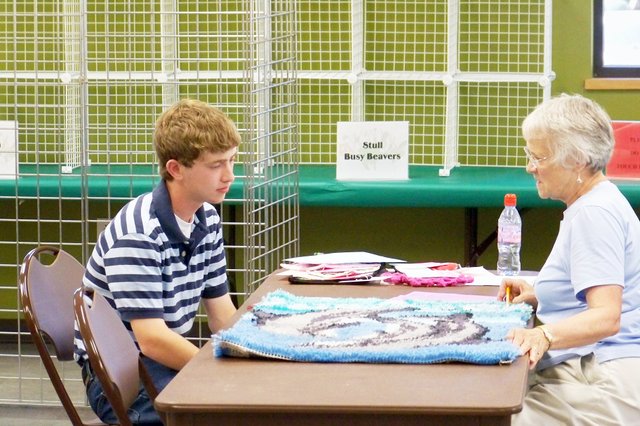 Matthew Kelso talks with a judge at the Douglas County 4-H Fair.
Stories this photo appears in:

As Matthew Kelso and his fellow Douglas County 4-H ambassadors rehearsed the script for the awards ceremony at the end of this year's Douglas County 4-H Fair, he heard his name announced as the Gilbert Gilges Solid Member Award recipient. He momentarily was taken aback and he had to read it for himself when he received his version of the script.