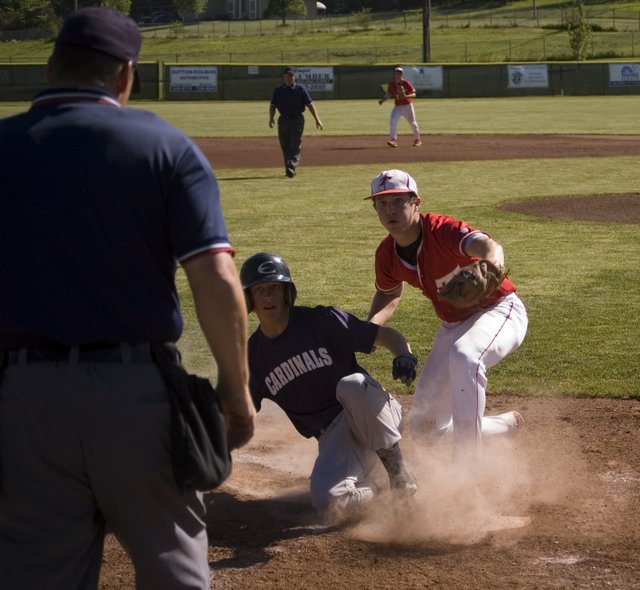 Eudora senior Kyle Swanson attempts to score on a wild pitch against Tonganoxie in the second round of regionals. Swanson was called out on the play, and Eudora lost to Tonganoxie 4-1. The Cardinals finished the season with a 15-7 record.
Stories this photo appears in:

The 2009 Eudora baseball team fell five wins short of its goal of winning the Class 4A baseball state championship. But the team showed that it was one of the best teams around, and had a call or two gone its way, the Cardinals possibly could have achieved their stated goal.