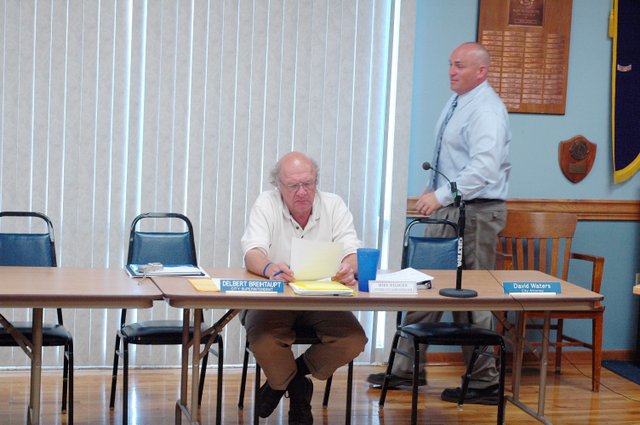 Mike Wildgen, interim city administrator, prepares for Monday's Eudora City Council Meeting as Councilman Tim Reazin walks behind him. The council has been holding study sessions to discuss next years budget.
Stories this photo appears in:

Q: How would you characterize the budget for next year? A: Clearly, it's not a growth year. I think staying flat would be a goal we'd like to attain.