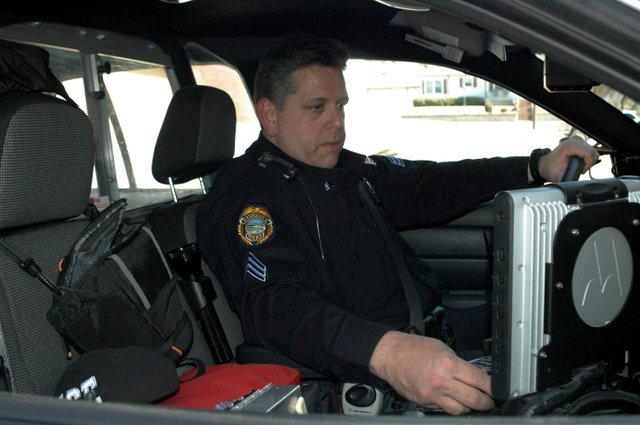 Newly-promoted sergeant for the Eudora Police Department, Grady Walker consults his in-cruiser laptop before going to a call.
Stories this photo appears in:

Eudora Police officer Grady Walker needs a challenge. That need is what lead him to leave success as the Douglas County Youth Services assistant director to become corporal with EPD.