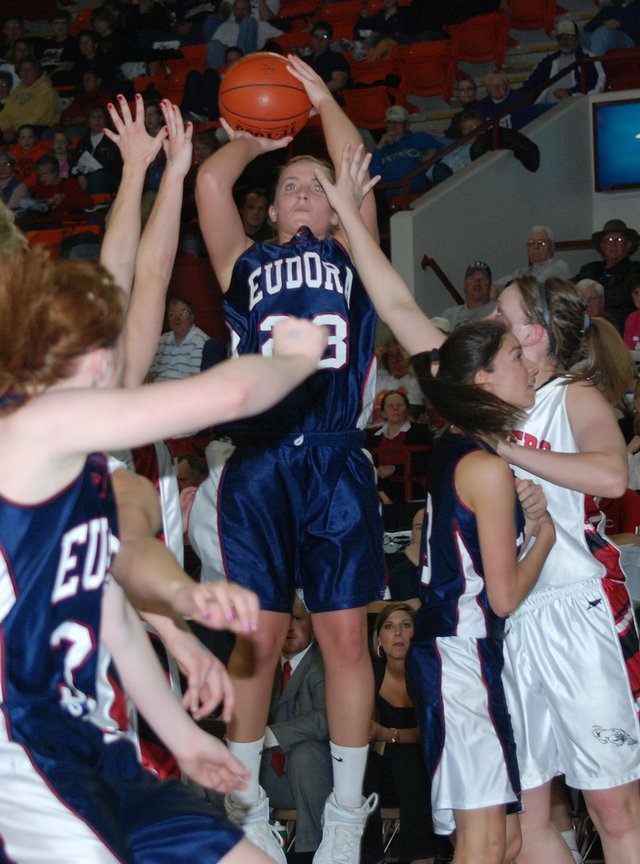 Haley Epperson elevates on a jump shot during the fourth quarter against Concordia. Epperson made 11 field goals and scored a team-high 24 points.
Stories this photo appears in:

Seniors Haley Epperson and Bailey Scott faced off against two quality players in Concordia's 6-foot-1 post player Alex Muff and 5-foot-7 guard Karly Buer Thursday in the quarterfinals of the state basketball tournament in Salina.