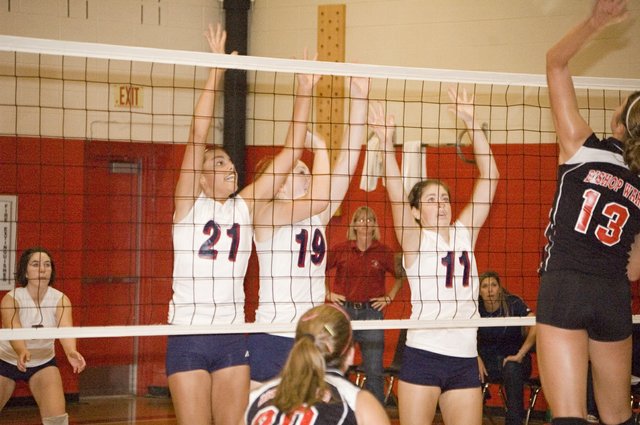 Eudora High's Allie Johnson (21) Shea Lounsbury (19) and Morgan Wiley (11) jump to block a ball in a match earlier this season. The Cardinals had an up-and-down year and finished 16-19.
Stories this photo appears in:

The 2009 Eudora volleyball season was an up-and-down roller coaster that started fast and slowed late.