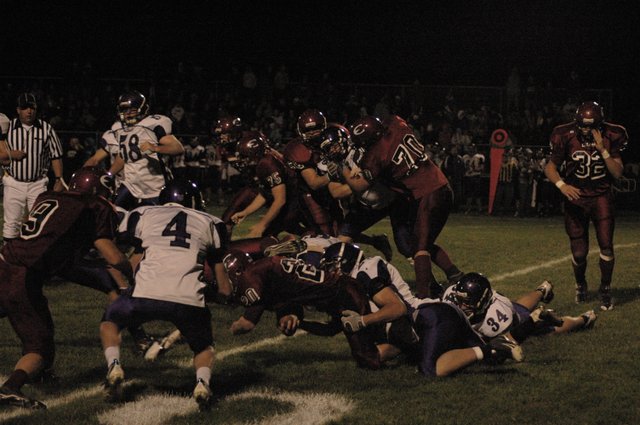 Chris Pyle (20) runs for a short gain in the second quarter of Eudora's homecoming game against Louisburg Friday at Eudora. The Cardinals had a chance to win the game late in the fourth quarter, but their rally fell short and Eudora lost, 28-14.
Stories this photo appears in:

Cardinals fall just short at homecoming, 28-14
It seemed the Eudora Cardinals were always just inches short.