Eudora football vs. Spring Hill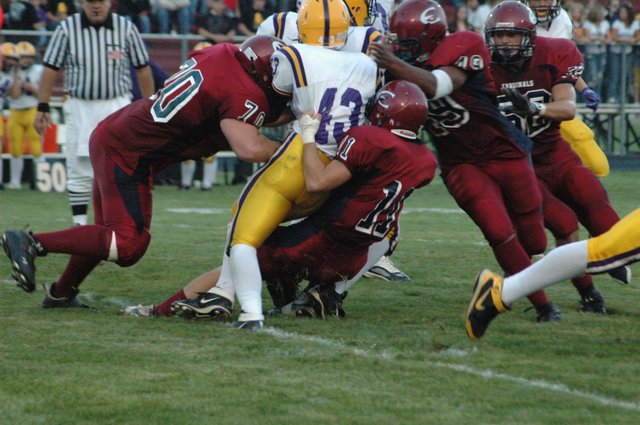 Coty Stoneking (11), Colton Lynch (70), Boomer Mays (49) and Caleb-Clayton Molby (52) gang tackle a Spring Hill runner Friday at Eudora. The Cardinals beat the Broncos, 28-0.
Stories this photo appears in:

Eudora High fans have seen Brian Katzfey star on the basketball court and track many times before. But for the first time they got to watch him play football on Friday night at Laws Field. And Katzfey didn't disappoint.