Debra Wood, family and consumer sciences agent with the Kansas State Extension Service — Geary County, offers this advice to be sure your credit report is up to date and accurate.
A federal grand jury in Kansas City, Kan., has indicted a 32-year-old Douglas County man accusing him of failing to register as a sex offender.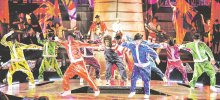 Michael Jackson The Immortal World Tour by Cirque du Soleil, making a stop next month at the Sprint Center, is the culmination of a long-held dream and more than a year of hard work.
---
Bria Carder can still go to prom, still hang out with friends at Cardinals football games and still look forward to sitting for her senior pictures. Even while living and attending classes 245 miles away.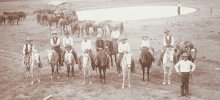 Kansas gave the Old West everything iconic that westerners hold dear.
Weather Watch
Peak of severe weather season approaches
Severe weather season usually lasts for two to three months in Eastern Kansas. However, there have been some years with much less activity. This season so far has seen much ... May 18