Documents for August 2011
August 7, 2011
The Purple Heart Veterans Foundation 2010 IRS tax form 990 that tax-exempt non-profit organizations are required to file annually with the IRS.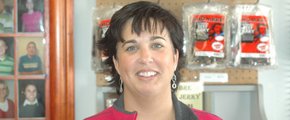 As much as I hate government interfering with our lives, I love the smoking ban. Going out in Lawrence is so nice without smelling cigarette smoke at your table while eating.
— Roberta Lehmann