City council approves 2009 budget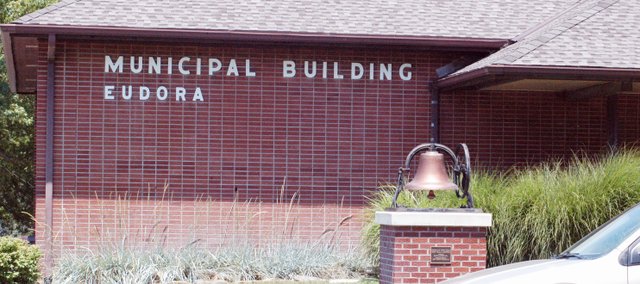 The Eudora City Council Monday approved Monday the city's 2009 budget.
Cuts were made in several areas in order to raise the mill levy by 2.5 mills instead of four mills.
Total expenditures will be $10,960,594.
The budget was approved by a vote of 2 to 1, with Jeff Peterson and Fred Stewart voting for it and Bill Whitten opposing it.
Lori Fritzel and Maria Nelson were not present.
The main reasons for the tax increase were to raise the city's cash reserves and to hire an economic development firm.
Councilman Peterson said he thought it was important to invest $90,000 in economic development to increase the business tax base so the city didn't habitually find itself in the position to have to make cutbacks each year.
"My hope is that five years from now we're in a stronger position with businesses so that our tax base grows," Peterson said. "We also were able to take care of our employees, and a lot of governments aren't giving raises right now."
The budget will allow for 1 to 3 percent salary raises for city employees. The percentage will be divided between a cost of living increase and increases based on merit. The council has not not decided what the splits will be and it will not have to do so until January. The council didn't cut any jobs.
In order to prevent the need for layoffs or frozen salaries, the council made cuts to other areas including the street, police and fire departments.
The $5,000 city fireworks display also was conditionally eliminated from the budget. Funds for the display will be kept in a reserve and the display could be reinstated depending upon the city's financial state.
"In a lot of ways, this budget was very fair and equitable in that we were able to accomplish a lot of things without any major issues, but they did have to add to 2.5 mills because of economic development," City Administrator Cheryl Beatty said.
Whitten said more budget cuts should have been made to avoid the mill increase.
"I agree that we do need to have money in reserve, but I think we could find it in other places," Whitten said. "But with the economy and gas prices going the way they are and everyone getting pinched and squeezed, I though it was a bad idea to raise it 2.5 mills."
However, he did say the decision to hire an economic development firm was critical to Eudora's future.
In other actions, the council:
¢ Tabled a discussion on a waiver of all fees associated with EudoraFest.
¢ Adopted ordinance 901, which annexed the Eudora Cemetery into city limits.
¢ Adopted ordinance 902, which attested to an increase in tax revenues in the fiscal year 2009.
¢ Tabled a decision on road striping and arrows to be painted on Winchester Road after it is sealed. C-Hawkk Construction gave a quote of $6,125.
¢ Approved the rezoning of 12 acres of land on 20th Street owned by the First Southern Baptist Church. The land was changed from residential agriculture to residential single family.