Cardinals net 9th victory of season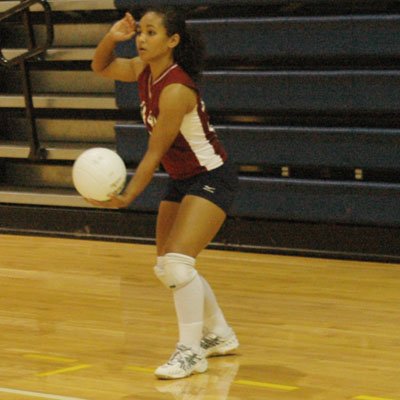 Eudora volleyball coach Jill Stutler was anything but happy after Eudora's opening game loss to Paola Tuesday night at home.
"We didn't move our feet and we didn't play with passion that first game," she said following the loss. "Silly mistakes, net violations, misserves at the wrong time, just a lack of intensity out there on the court."
All of that added up to a Paola (23-25, 22-25) sweep. Paola was taller than Eudora at the net, and that caused problems for the Cardinals, as Paola repeatedly stuffed them.
Senior setter Mariah Webb said that facing a taller team could be intimidating early on but that intimidation would usually subside as the game went on.
"We know that we're not the tallest team, so we have to be more scrappy in the back row and we just weren't," Stutler said. "Until we can get our fire on defense, we're going to continue to struggle."
But Stutler said the height mismatch wasn't the only reason for the first game loss.
"I just don't think we came out with any sort of passion to be out there," Stutler said. "There's no reason why we shouldn't have played with more fire."
After the defeat, the Cardinals headed back to the locker room to regroup. Stutler said she stressed to the team that they had to be a team that could make changes quickly on the court.
"We can't just talk about the things we need to correct," she said. We need to make those adjustments quickly and move on. Don't let a negative build on a negative and turn things around to a positive."
Stutler's words were heard loud and clear, and Eudora's second game of the night against Spring Hill went much better. The Cardinals were quicker moving their feet defensively and defended the net better. They also countered some tough spikes and hit three serving aces during the second match. Eudora went on to sweep Spring Hill in two matches (25-22, 25-17).
"Our intensity level came up a lot from the first game," senior setter Mariah Webb said. "Against Paola we were kind of dead and just didn't want to be there it looked like. But the second game we came out and played hard for the fans and for ourselves."
Stutler said the quick turnaround was a result of how the players approached the game.
"They came out here with the mindset that everybody had a job to do," Stutler said.
The win marked Eudora's ninth victory of the season. Last Saturday Eudora finished seventh at the Tonganoxie Invitational and this weekend the Cardinals will play at the Wellsville Invitational.
"We have as good a shot as anybody in that tournament," Stutler said. "We've got to be scrappy and communicate like we did at Tonganoxie."
More like this story