USD

491

FTE

numbers exceed district's estimates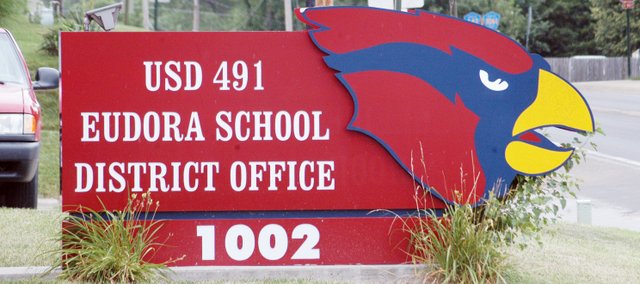 Eudora USD 491 announced Monday that final full-time equivalent enrollment numbers were higher than originally estimated.
The FTE for the 2008-2009 school year is 1,397.1. The district's 2008-2009 budget estimated 1,392 students based on projections in April from Rob Schwarz of RSP Associates.
However, estimates as late as last week had FTE numbers at 1,383.8.
The district receives $4,433 per student in state funding, meaning it would have been about $50,000 short. The district now has $22,000 to add to its budget.
While Superintendent Don Grosdidier said any amount that had not been anticipated was welcome, he also noted that unanticipated costs - such as adding another kindergarten section and teacher as a result of a large kindergarten class this year- also were not in the district's budget budget.
This marks the 18th straight year that enrollment in Eudora has increased.
"It is always a good thing to be on the positive side of an enrollment projection," Grosdidier said. "We still have to receive our final property valuations from the county, but certainly the FTE numbers will help us to meet our budget projections."
Final assessed valuations, which Grosdidier said could be flat, will be released in Mid-October.
Full-time equivalent numbers do not reflect the actual number of students enrolled in Eudora schools, as they are produced by various formulas and factors such as the number of hours of attendance and types of supplemental services a student might receive. For instance, kindergartners count as just half of a student.
The actual total number of students in the district is 1,492.4, up 59.4 from last year's count of 1,433.
Building head counts were Nottingham Elementary, 414 students; West Elementary, 334.4; Eudora Middle School, 301; and Eudora High School, 416.