Neighbors: Ron Abel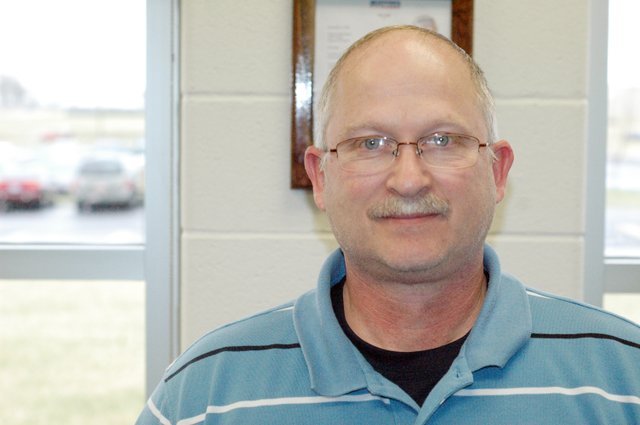 Occupation: Assistant principal, Eudora High School; Principal, Eudora - De Soto Technical Education Center.
Family: Wife, Robin; four children, Brandi, Rachel, Morgan and Kendal
Q: How long have you lived in Eudora, and what brought you here?
A: This was my hometown and I had left, so this is my 13th year back. There was a job opening and I had an ill family member and this was the best place to be.
Q: What is the best advice you've ever been given?
A: Don't take life too seriously.
Q: What is the biggest risk you've ever taken?
A: Going back to school and getting my master's degree.
Q: What are three things people should know about you?
A: I'm a twin, I really enjoy sports and I'm a very spiritual person.
Q: What are three of your pet peeves?
A: I hate whiners, I don't like winter and I don't like clutter.
Q: When you were a child, what did you want to be when you grew up?
A: Probably a professional athlete.
Q: What is your ideal vacation?
A: Going to the Teton Mountains.
Favorite things
Song:
I don't really listen music very much so I don't have one.
Last good movie you saw:
"Taken"
Book: "The Tipping Point: How Little Things Can make a Big Difference" by Malcolm Gladwell
Food: Any kind of Chinese food
More like this story