Parks and rec director takes resignation off the table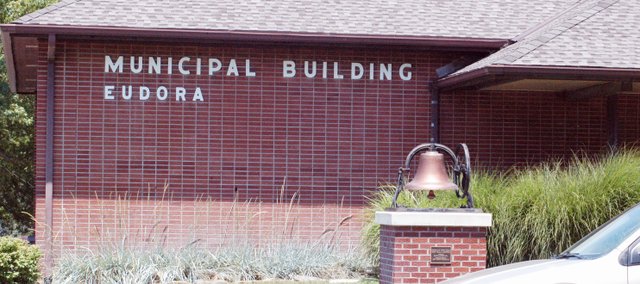 Parks and Recreation Director Tammy Hodges has withdrawn her resignation. She had unofficially resigned at a special city council meeting Tuesday night, but has decided to stay in her position.
Hodges said it makes sense to let things in the city settle down before making any such decision.
Upheaval in the city began April 15, when then Eudora City Administrator Cheryl Beatty resigned.
After a 30-minute executive session with the city's attorney, the council unanimously voted to release Beatty from her current contract effective immediately.
Beatty, who now has accepted a position as the city administrator for Clay Center, said she was resigning because newly elected mayor Scott Hopson had enacted policies that were not conducive to a working environment. Neither she nor Hopson would give specifics regarding any such policies.
"We reached an amicable agreement, and that's really all I want to say about it," Hopson said.
However, Beatty told the Clay Center Dispatch that Hopson didn't understand the duties of a city administrator.
"The new mayor had a new philosophy," she told the Dispatch. "I was to do only economic development, but I'm not trained in economic development, I'm trained in professional administration."
The terms of her release state that in the event of such a resignation she is to be paid a full salary and benefits for the next six months.
She also agree to be available for a period of up to 10 days to assist with the city's trial with Douglas County Rural Water District No. 4, which begins on May 18 and is likely to last until May 29.
The settlement also stated that Beatty would agree to release the city and its employees from any "liability, claims, actions, demands, suits or causes of action whatsoever."
Beatty had been employed with the city since May 2005.
At Tuesday's special meeting, the council voted to give Public Works Director Delbert Breithaupt a written reprimand and put him on probation until reappointment of department heads, which will be in May.
Breithaupt had been suspended with pay for more than one month for violating city employee policy.
Council members would not comment on the policies he violated.
The council also decided to begin a search for an interim city administrator and could discuss possible candidates at Monday's council meeting.
Councilwoman Maria Nelson stressed the importance of the need for a city administrator.
"Eudora is growing — our employee base is growing and our citizen base is growing," she said. "And we're bringing on this economic development project, so I think it (the administrator position) is definitely necessary."
More like this story