Neighbors: Tom Pyle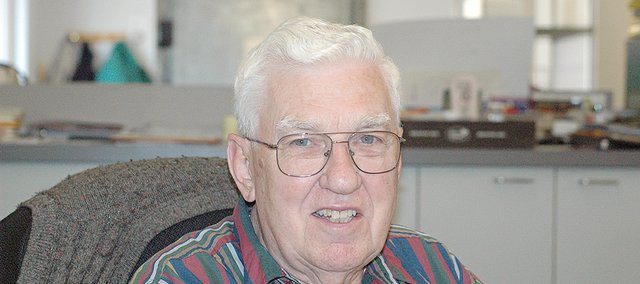 Occupation: Owner and Operator, Pyle Meat Company, Inc.
Family: Wife, 7 children, 34 grandchildren, 4 great grandchildren
Q: How long have you lived in Eudora and what brought you here?
A: We've lived here for 51 years and my wife and business brought me here.
Q: What is the best advice you've ever been given?
A: Be honest and work for the benefit of people around you.
Q: What is the biggest risk you've ever taken?
A: This business.
Q: What are three things people should know about you?
A: My family comes first, then my church and I love Eudora.
Q: When you were a child, what did you want to be when you grew up?
A: A priest
Q: What is your ideal vacation?
A: I would like to go to Europe, Hawaii or Alaska
Favorite things
Song: "Save the Last Dance for Me" by The Drifters
Favorite movie: "Gone With the WInd"
Book: I read newspapers
Food: My wife's breakfast on Sundays