Neighbors: Randy Ates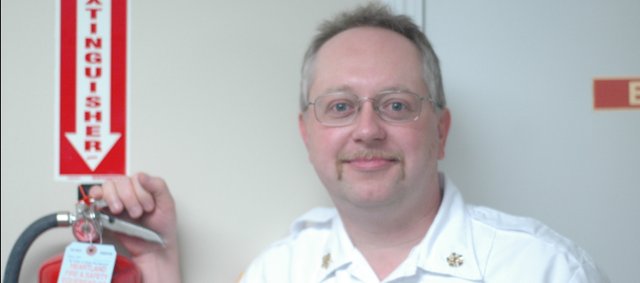 Occupation: Fire Chief
Family: Wife of 10 years, Carrie
Place of birth: Natchitoches, La.
Q: How long have you lived in Eudora, and what brought you here?
A: I've lived here about three years and I came here because of my job, but also because Eudora had a nice smalltown atmosphere and seemed like a nice place to live.
Q: What is the biggest risk you've ever taken?
A: Acting as a firefighter on scenes.
Q: What is the best advice you've ever been given?
A: Don't get stressed over paperwork. Paperwork is like a loyal puppy: When you close the door and come back to work, it will still be waiting for you.
Q: What are three things people should know about you?
A: I always tell the truth because I believe in honesty, my sense of humor is sometimes a little off and I am harmless.
Q: As a child, what did you want to be when you grew up?
A: I wanted to be a train engineer.
Q: What's your ideal vacation spot?
A: Every other year or so, we go to the Railfest in the Great Smokey Mountains of North Carolina.
Q: What's are three of your pet peeves?
A: People who believe everything they hear and won't search out the truth, close-mindedness and apathy
Favorite things
Song: It changes weekly, but it's usually something from a musical or opera.
Movie: "Dead Poet's Society"
Food: Pizza